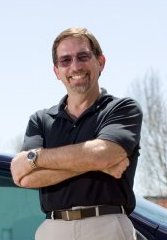 Anlance Protection, Ltd. started in 1991 by President Barry Wilson with one goal in mind – to be a leader in the security world. Barry Wilson has worked steadfastly to attain this goal by founding Anlance Protection, Ltd.
Anlance has a strong presence in the Executive Protection and Uniform Security field. Barry Wilson has been invited by top executives and companies around the world to train their security staff in the art of protection.
Anlance Protection, Ltd. employs advanced techniques in intelligence gathering, threat assessment, tactical planning and pro-active security measures which give customers discrete, professional protection with a professional presence exhibiting strength, skill and professionalism.
Anlance Protection, Ltd. has provided security to a number of high profile persons in the political, entertainment, sports, corporate and medical arenas since 1991. We pride ourselves with discretion and protecting our customer's identities in the execution of traveling overseas, avoiding paparazzi, and the general safety of our customers and their families at all times.
About Anlance
Your business is important. Anlance Protection, Ltd. has the resources, personnel, expertise and knowledge to protect your Executive personnel, inventory and assets, documents and staff. We provide the highest level of protection so that you can be assured your business is protected day and night.
Our people. Anlance security specialists are trained in different methods of security protocol to ensure that our operations run smoothly and efficiently. Our trained agents have private security operational training, law enforcement backgrounds, intelligence expertise and military experience as well. Our varied backgrounds combine enabling effective and discreet operations in challenging and unpredictable environments.
Our Integrity. Anlance Protection agents subscribe to a high standard of professionalism. Our personal and business code of ethics and behavior focuses on integrity, honor, loyalty and thorough application of our services. We comply with governmental regulations, state, local, national and international laws for countries we travel to in your behalf serving clients locally and nationally.
Our Partners. We often partner with a global network of associates and businesses to help us provide the highest and most accurate level of information to you, our customer. The right combination of trusted information, highly trained personnel, assets, logistics and investigative techniques strengthen our partnerships. Our relationships with law enforcement and governmental agencies over the years helps us to ensure a cohesive approach to your situation with discretion and timeliness.
Our History. We have the experience and knowledge to protect your business and personal assets in a safe and secure manner. Protecting past dignitaries, governmental VIP's, international figures, sports celebrities and other high-profile personalities through our Executive Protection services provides us with a special type of knowledge through these experiences.
What can we help you with? Call or contact us now at 970-484-8095.